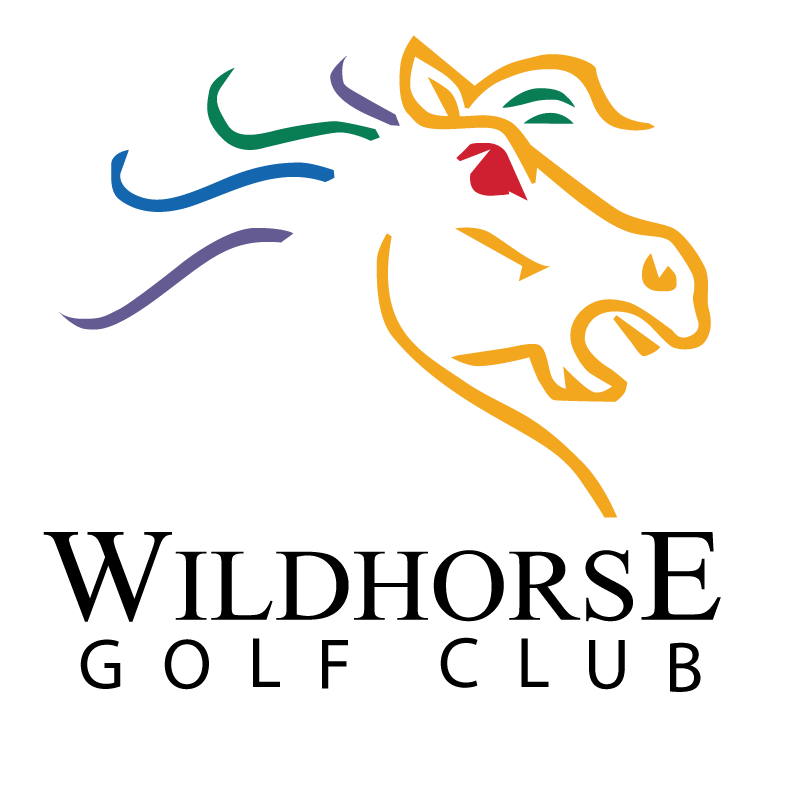 2100 W. WARM SPRINGS RD, HENDERSON, NV 89014
Home to one of the toughest golf holes in Southern Nevada, Wildhorse Golf Club is a great venue for golfers of all abilities. Originally built in 1959, the course was redesigned in 2004 by architects Brian Curley & Lee Schmidt, featuring several holes guarded by shimmering lakes. The championship, par 70 layout is a local's favorite, and a former stop on the PGA Tour. Wildhorse Golf Club offers an enjoyable round of golf at a comfortable price.
#18 is the signature hole, a par 4 measuring 398 yards, which is touted as the toughest hole in the Las Vegas area. Placement off the tee is a premium. Too short, and golfers face a long-iron or wood second shot into a green that is fronted by a second lake. Too long, and water comes into play behind the green, leaving the only bailout to the right… this one has golfers coming back for more.
A full-service clubhouse has attire for men and women, and the facility also can accommodate weddings, banquets and other group outings. Instruction from PGA professionals is available at the Wildhorse Golf Academy, and a lighted practice facility, snack bar and restaurant are also on site. Wildhorse is conveniently located in Henderson, Nevada about 15 – 20 minutes from the Las Vegas Strip.

18 Holes
Course Type: Desert / Canyon

Quality Rating:
Opened: 1959 (redesigned 2004)


Difficulty: 2
Designer: B. Curley & L. Schmidt
Wildhorse Golf Club Statistics
DRESS CODE MEN
Collared shirt
Non demin, mid length shorts or pants
DRESS CODE LADIES
Collared shirt
Sleeveless blouse of conservative design
Non demin, mid length
shorts or pants
NOTE:
Clothing that is not appropriate includes: denim shorts, denim jeans, t-shirts, swimming attire, gym shorts, halter-tops, tank tops, cut-offs and other dress that is deemed inappropriate. The Club reserves the right to refuse service to anyone who is dressed inappropriately. Non-metal spikes must be worn while on the course.