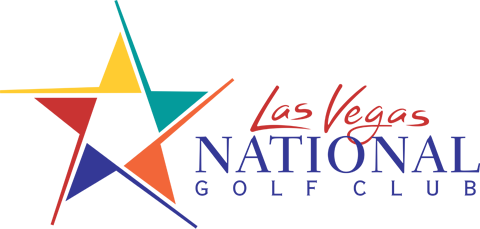 LAS VEGAS NATIONAL GOLF CLUB
1911 E. DESERT INN RD, LAS VEGAS, NV 89109
Welcome to the Las Vegas National Golf Club, or better to known by most in Las Vegas or on the PGA Tour as the old "Sahara" Golf Club. Designed by Bert Stamps in 1961, The Las Vegas National Golf Club back in its day, had hosted several tour stops from the PGA and LPGA tour. Tiger Woods claimed his first PGA Tour Victory, with a 70 in his round at National. His highest single round score during the Las Vegas Invitational in 1996. Also acting as a back drop in the movie "Casino" with Sharon Stone, Robert De Niro, and Joe Pesci, Las Vegas National has its own unique history.
Playing a little over 6,700 yards and a par 71, Las Vegas National Golf Club is not an easy venue. The first hole is the 2nd longest par-5 on the course. It is up hill playing 533 yards and lined with OB left and right. There is a lake, a huge bunker, and a couple palm trees blocking the narrow but long green. With the rough being of good length getting the yardage down can be tough; so you better hit it down the fairway. Number three is a par-3 with an elevated green. For the novice golfer there is a stream that is positioned at the half-way point, but it really doesn't come into play other than mentally or unless you chunk one; but on the next 3 holes….it does. Holes four through six play around the same water feature, that sometimes seem to have golf ball magnets. To make it more taxing, number six is the most difficult hole on the course. With the stream on the right and OB left, the 440 yard par-4, plays as a strong dogleg left; a long straight drive is a must. When you get to number nine, pray that the pin is not tucked around the right corner of the green hidden behind a deep bunker. It is a straight par-4 but the pin placement can make it treacherous.
Each hole on Las Vegas National Golf Club has some kind of history. The back nine is no different. Holes 12 thru 15 make this course a beast. Back-to-back par 4s (which share a lake), a par 3 over 200 yards guarded with a huge bunker, and a par-5 that is lined with trees and a strong angled dogleg, will challenge even the most talented golfers. Number 13, the 2nd of the back-to-back par-4's, has water guarding the entire right side of the hole. Most golfers think to themselves, "nice a short par-4," but then they see it. The longer hitters might have a chance at hitting the green in one, but a bad swing and you are almost guaranteed to splash in the water right or go OB left. Number 17, playing 351 yards, requires a drive over a deep wash to carry onto the two-tiered fairway. Bunkers also give caution from the drive all the way to the two-tiered elevated green, guarded with bunkers from front to back. Longer hitters, playing the 300-yard tee, can try to go for it in one, but the bunker guarding the green is about 15 feet deep; have fun with that one. The course never even lets up, even a little.
There are a couple things Las Vegas National has done to set themselves apart from the rest. First off, is building a small museum in their restaurant which hosts the "Las Vegas Golf Hall of Fame", whose mission is to celebrate and bring awareness to players, administrators, benefactors, groups, instructors, teams, and other worthy golfers who have served the game of golf in Las Vegas in a positive and meaningful way, whether through performance on the course, volunteerism, financial support, promotion, or other dedicated service. It has everything from pictures of Tiger Woods winning back in 1996, to memorabilia from local guys like Robert Gamez, Tommy Armour III, Edward Fryatt, the 1998 NCAA Championship Team from UNLV (which included Charley Hoffman), and Eric Dutt, who have all been instrumental in taking Las Vegas Golf to the next level on tour and in the boardroom.
Secondly, they are also one of the few courses in the state to bring in GolfBoarding. It is a new and exciting way to ride or board around the course. Instead of being lazy and sitting in a cart for your entire round, strap your bag on a GolfBoard and ride the rolling fairways like a wave in San Diego. For a $20 upgrade, it is well worth the experience at least once in your life.
Keep this course in mind next time you are in Las Vegas, especially if you have never played it. Las Vegas National Golf Club is only 5-10 minutes from the Las Vegas Strip. The course has a full-size driving range, a practice chipping green, and practice putting greens. The clubhouse has a golf shop and bar, with a snack bar at the range. The course runs Bermuda from tee to green and the greens have moderate to tricky breaks. Play true "Las Vegas" golf, by playing one with some history.

18 Holes
Course Type: Desert / Canyon



Las Vegas National Golf Club Statistics
DRESS CODE MEN
Collared shirt
Non demin, mid length shorts or pants
DRESS CODE LADIES
Collared shirt
Sleeveless blouse of conservative design
Non demin, mid length
shorts or pants
NOTE:
Clothing that is not appropriate includes: denim shorts, denim jeans, t-shirts, swimming attire, gym shorts, halter-tops, tank tops, cut-offs and other dress that is deemed inappropriate. The Club reserves the right to refuse service to anyone who is dressed inappropriately. Non-metal spikes must be worn while on the course.