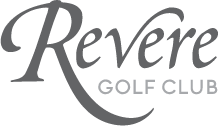 REVERE GOLF CLUB – CONCORD
2600 HAMPTON RD, HENDERSON, NV 89052
The Revere Golf Club Concord course opened back in 2002, has swiftly become one our customer's favorite courses to play. With exceptional views of the entire Las Vegas valley, and more playability than The Lexington, The Revere Golf Club Concord course offers the same challenging style layout with more forgiveness. Undulating fairways, elevated tee boxes, running water features, and jagged mountainous terrain all play a part. In the winter season, the superintendent has the rough go dormant, which creates an eye-catching distinction between the fairway and the rough. It pretty much shows you the run way from tee to green. The eighteenth hole, "Independence" on the Revere Golf Club Concord course, has a nose bleeding 100-foot elevation change. From the tee box to the green the drop off seems like a double-black diamond on your favorite ski slope. If you get away with a huge drive off the tee, you may be able to hit this green in two. It will be best to avoid the 25-foot-deep rock gorge that guards the entry to the green, along with its surrounding 11 bunkers. By reaching this green in two, you will have gained your Independence like Paul Revere. Bring your camera, it will be well worth it.
Noted as our customer's favorite venue for tournaments, bachelor parties, or corporate outings, The Revere Golf Club has the best facility and service from the drive up to the 19th hole. With banquet rooms able to accommodate any sized group and the Buckman's Grille serving interesting surprises, The Revere Golf club is ready for your next group outing. The Buckman's Grille is full service restaurant and bar that offers unmatched views of the Las Vegas Valley. The entire north side of the clubhouse is floor to ceiling glass. From the restaurant and private banquet rooms, you will find spectacular full views of the entire Las Vegas valley and the Las Vegas Strip. Trust VIP Golf Services with The Revere Golf Club; this is one you will remember and another "must play."

18 Holes
Course Type: Desert / Canyon



Difficulty: 4
Designer: B. Casper & G. Nash
Revere Golf Club – Concord Statistics
DRESS CODE MEN
Collared shirt
Non demin, mid length shorts or pants
DRESS CODE LADIES
Collared shirt
Sleeveless blouse of conservative design
Non demin, mid length
shorts or pants
NOTE:
Clothing that is not appropriate includes: denim shorts, denim jeans, t-shirts, swimming attire, gym shorts, halter-tops, tank tops, cut-offs and other dress that is deemed inappropriate. The Club reserves the right to refuse service to anyone who is dressed inappropriately. Non-metal spikes must be worn while on the course.