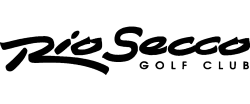 2851 GRAND HILLS DR, HENDERSON, NV 89052
Rio Secco Golf Club is one of the most beautiful and challenging courses in the Las Vegas valley. Designed in 1997 by the famous architect Rees Jones, this facility has quickly become known as one of the best courses in the city. The par 72 course stretching 7,313 yards and with a slope and rating of 153/75.0, is a course you might want to get a lesson before playing. With the Butch Harmon Golf School located at Rio Secco, getting a lesson with some of the best golf professionals in the world is easy to do. Cut out of the Black Mountain Range of rolling foothills, Rio Secco Golf Club provides a world-class golf experience unlike many others. The 18-hole, championship golf course was originally designed mainly for the guests staying at the Rio or Harrah's Hotels on the Las Vegas strip. Opened to the public, it is a course that is a "must play" for Las Vegas Golf.
Located just 15-20 minutes from the Las Vegas strip, the views from Rio Secco are unparalleled. Set roughly 800 feet above the city of Las Vegas, many holes are carved twisting through rock valleys. With the dark rock shadowing over the course, many tee shots will leave your knees knocking. With four sets of tee boxes, Rio Secco is playable for golfers of all types. With carries of almost 200 yards from the tips on certain holes, the "A" player better bring his/her "A" game. With some of the tees being elevated, the carries play a little shorter than expected.
With the 18 holes split three ways: 6 holes through steep canyons, 6 holes on a plateau overlooking the city and 6 holes in a broad desert wash. Rio Secco is a sight for sore eyes; it is tremendously challenging, yet fair, but a demanding course layout. You might want to bring a couple extra golf balls, they might be needed.
With many signature holes, Rees Jones has created what he calls a "natural cathedral hole." The par-4 sixth plays only 409 yards from the tips, but from an extremely elevated tee box. Driving to a narrow fairway which has been stamped through a rock valley seems daunting. The green looks like it is being guarded by a huge wall of rock. If you go anywhere other than on this green, your ball will be sucked up by the sand traps that are ever present on the seventh. Have fun on this one.
A very important factor to playing well at Rio Secco is getting to know the Dominant X-treme Bentgrass greens. These things are lightening quick. It is a true test for even the most skilled of players. It is a good idea to roll a few on the putting green before hitting the first tee. You will be glad you did. A word of advice, just tap it going downhill.
Rio Secco Golf Club is located 15-20 minutes from the Las Vegas Strip. As a prefect venue for weddings, social functions, corporate events and meeting, Rio Secco has it all. With seating available for basically any group size, book your event for Rio Secco. With a drive-up snack bar conveniently located right next to the driving range, a quick snack or sandwich awaits. With a full-size driving range able to accommodate any group size, a chipping green and a practice putting green, Rio Secco is the place for your next day of Las Vegas Golf. With its plush Bermuda fairways, and Dominant X-treme Bentgrass greens with some of the trickiest putts in the city, you will never forget your day at Rio Secco Golf Club….ENJOY!

18 Holes
Course Type: Desert / Canyon



Rio Secco Golf Club Statistics
DRESS CODE MEN
Collared shirt
Non demin, mid length shorts or pants
DRESS CODE LADIES
Collared shirt
Sleeveless blouse of conservative design
Non demin, mid length
shorts or pants
NOTE:
Clothing that is not appropriate includes: denim shorts, denim jeans, t-shirts, swimming attire, gym shorts, halter-tops, tank tops, cut-offs and other dress that is deemed inappropriate. The Club reserves the right to refuse service to anyone who is dressed inappropriately. Non-metal spikes must be worn while on the course.