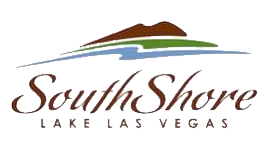 100 STRADA DI CIRCOLO, HENDERSON, NV 89011
Rated #4 in Nevada by Golf Digest and Top 100 Best Residential Courses in the United States, SouthShore Country Club is the first private Jack Nicklaus Signature Course in Nevada; an inspiration that reaches the tops of ridges before falling away down rugged canyons to the sparkling lake below. Rising from the shoreline of Nevada's largest privately-owned lake to the desert hills, the 6,925-yard championship course draws upon the area's unique topography to provide a one-of-a-kind golfing experience.
For his first Nevada signature golf course, Jack carved out a dramatic layout creating a course with elevations ranging from 1,410 to 1,750 feet. For golfers of varying degrees of expertise, the par-71 masterpiece has generous fairways, up to five tee boxes per hole and offers strategic bunkering and forced carries over canyons and water. With its dramatic elevation changes, superb conditioning and nuanced greens, the Jack Nicklaus Signature Course ignites a golfer's passion and provides a peaceful escape.
Framed by the desert, hills and generous trees, SouthShore challenges you to shape shots and choose options, an attribute showcased during the former Wendy's 3-Tour Challenge in which three players from LPGA, PGA and Champions Tour competed.
High points towering upwards of 350 feet provide jaw-dropping views of the rugged terrain framing the course and neighboring Lake Las Vegas. While the packed galleries have become a relished memory, the bighorn sheep have become frequent spectators on the course's spectacular finishing holes.
SouthShore Country Club is located 30-35 minutes from the Las Vegas Strip. The course includes a full driving range, chipping green with bunker, and putting green. The course runs Tiffway II Bermuda/Perennial Rye on the fairways and T-1 Bentgrass on the greens.
SouthShore's Golf Course – Recognized for Excellence
#3 in Nevada – Golfweek's Best Private Courses 2015 to 2019
#3 in Nevada – USA Today's Best Private Courses 2019
#4 in Nevada – Golf Digest's Best Courses 2017, 2018, 2019 & 2020
#6 in the Nation – Golf Digest's Best New Private Courses – 1996
#45 in the Nation – Golfweek's Best Residential Courses
#88 in the Nation – Golfweek's Best Modern Courses

18 Holes
Course Type: Desert / Canyon



SouthShore Country Club Statistics
DRESS CODE MEN
Collared shirt
Non demin, mid length shorts or pants
DRESS CODE LADIES
Collared shirt
Sleeveless blouse of conservative design
Non demin, mid length
shorts or pants
NOTE:
Clothing that is not appropriate includes: denim shorts, denim jeans, t-shirts, swimming attire, gym shorts, halter-tops, tank tops, cut-offs and other dress that is deemed inappropriate. The Club reserves the right to refuse service to anyone who is dressed inappropriately. Non-metal spikes must be worn while on the course.