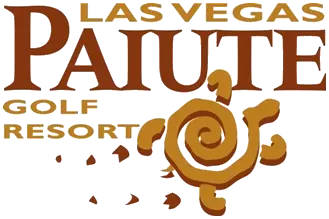 10325 NU-WAV KAIV BLVD, LAS VEGAS, NV 89124
Opening in 1995, Las Vegas Paiute Snow Mountain was the first of the three courses. As one of Dye's trademarks, this course is littered with railroad ties around many of the bunkers. If that isn't enough, he keeps the fescue rough thick as can be. Even though the fairways are generously wide, this course can get you if you are not careful. There are pot bunkers and hopefully avoidable lakes that seem to be placed right where your shot wants to go. Along with the Bentgrass greens, Las Vegas Paiute Snow Mountain is a course you will remember.
The signature hole on the Snow Mountain course is number 18. It is a difficult par-4 with water on the left all the way from tee to green. Length off the tee is a must. With bunkers guarding the right side, if you do not carry it far enough you are forced with a lengthy second or third shot to a green the has water on the left and a bunker on the right. Grip it and Rip it on this one….it is really your only choice.
The Las Vegas Paiute Golf Resort is located roughly 30-40 minutes from the Las Vegas Strip. This is a full featured resort including all of the normal amenities: driving range, chipping and putting greens, full bar and restaurant, generous sized golf shop, and full banquet or reception accommodations. The course is designed with Rye fairways, Fescue rough, and Bentgrass greens. The greens come with moderate to severe breaks and undulations. Enjoy your round at the Las Vegas Paiute Golf Resort.

18 Holes
Course Type: Desert / Links



Difficulty: 4
Designer: B. Curley & L. Schmidt
LAS VEGAS PAIUTE – SNOW MOUNTAIN STATISTICS
PROFESSIONAL
7112
73.4
140
CHAMPIONSHIP
6631
71.2
128
DRESS CODE MEN
Collared shirt
Non demin, mid length shorts or pants
Sleeveless blouse of conservative design
DRESS CODE LADIES
Collared shirts with sleeves
Non-denim, mid length shorts or pants
NOTE:
Clothing that is not appropriate includes: denim shorts, denim jeans, t-shirts, swimming attire, gym shorts, halter-tops, tank tops, cut-offs and other dress that is deemed inappropriate. The Club reserves the right to refuse service to anyone who is dressed inappropriately. Non-metal spikes must be worn while on the course.