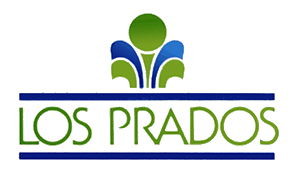 5150 LOS PRADOS CIRCLE, LAS VEGAS, NV 89130
The Los Prados Golf Course is nestled in the picturesque guard-gated Los Prados Community located in the northwest corner of the Las Vegas valley. With some views & a well-maintained course, this has made them a local senior's haven.
The 18 hole golf course was designed by architect Jeff Hardin and built in 1987. It plays to a par of 70, with yardage just under 6000. The fairways are tight, and the extremely fast greens are well bunkered. Due to the narrow fairways, the course is a little more demanding than the standard executive course. The greens are among the best in the city and the pace of play averages about four hours. Join Los Prados Golf course for a truly enjoyable golf experience in a beautiful relaxed setting.
The Restaurant at Los Prados offers full service for breakfast, lunch, and dinner, Monday through Saturday. Sundays they only serve breakfast and lunch. Come join their staff for a relaxed, casual dining experience. The "19th Hole Lounge" caters to the needs of golfers and non-golfers alike. The food is delicious, the service great, and the friendly caring staff is exceptional.
The Meeting and Banquet Facilities overlook the 10th Tee and the 18th Green, and offer one of the finest views of the Las Vegas Strip.They can accommodate groups from 20 to 180 and specialize in Wedding Receptions, Anniversary, Birthday, and Holiday Parties. Looking for a location for a special event or a home for your group, club, or organization, consider Los Prados Golf Course for an excellent value at a competitive price.

18 Holes
Course Type: Desert / Canyon



Los Prados Golf Course Statistics
Championship
5450
65.6
110
DRESS CODE MEN
Collared shirt
Non demin, mid length shorts or pants
DRESS CODE LADIES
Collared shirt
Sleeveless blouse of conservative design
Non demin, mid length
shorts or pants
NOTE:
Clothing that is not appropriate includes: denim shorts, denim jeans, t-shirts, swimming attire, gym shorts, halter-tops, tank tops, cut-offs and other dress that is deemed inappropriate. The Club reserves the right to refuse service to anyone who is dressed inappropriately. Non-metal spikes must be worn while on the course.